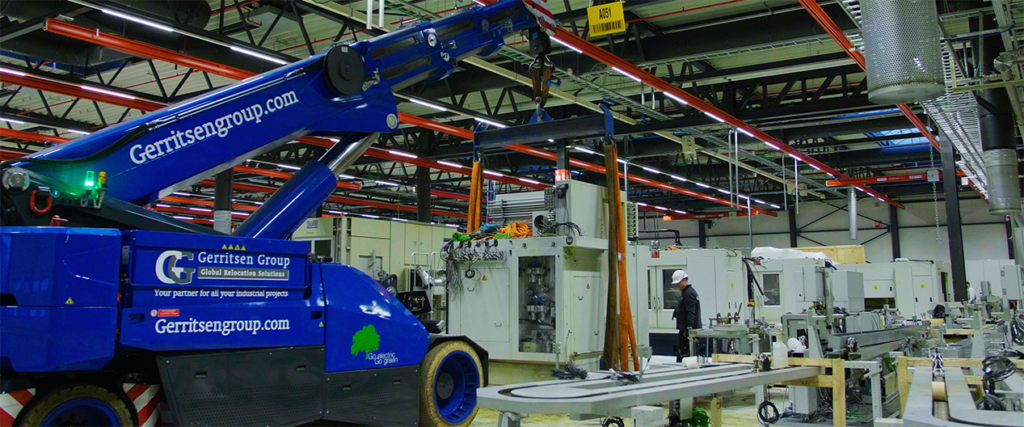 We can lift, move and load everything on any transport thanks to our own equipment. Our lifting, hoisting and specialist equipment enables us to move (heavy) loads. We have the following materials to help you with any challenge:
JMG Crane MC 580
ORMIG Crane
Electric Hoist
Lift System
Our JMG, ORMIG and Hoist are equipped with a powerful battery, allowing them to operate environmentally friendly, low-noise and emission-free.
Our two JMGs MC 580 can be used as lifting equipment for machines up to 58,000 KG as they both have a scoop board and hook.
The JMG features a telescopic boom. The crane's counterweight consists of four parts and telescopes with the rear axle for extra capacity and greater versatility. The crane has a direct AC drive on the front wheels and 180-degree steering system at the rear with counter-rotating front wheels, allowing it to turn 360 degrees on the spot with full load on the hook or on the scoops.
Additional options we can offer with our JMG are:
Hydraulic winch
Hydraulic boom with hydraulic extension
Non-marking tyres 
Stamps
Radiographic remote control 
Hydraulic forks
Curious about the lifting tables of the JMG? Then take a look at the Folder JMG!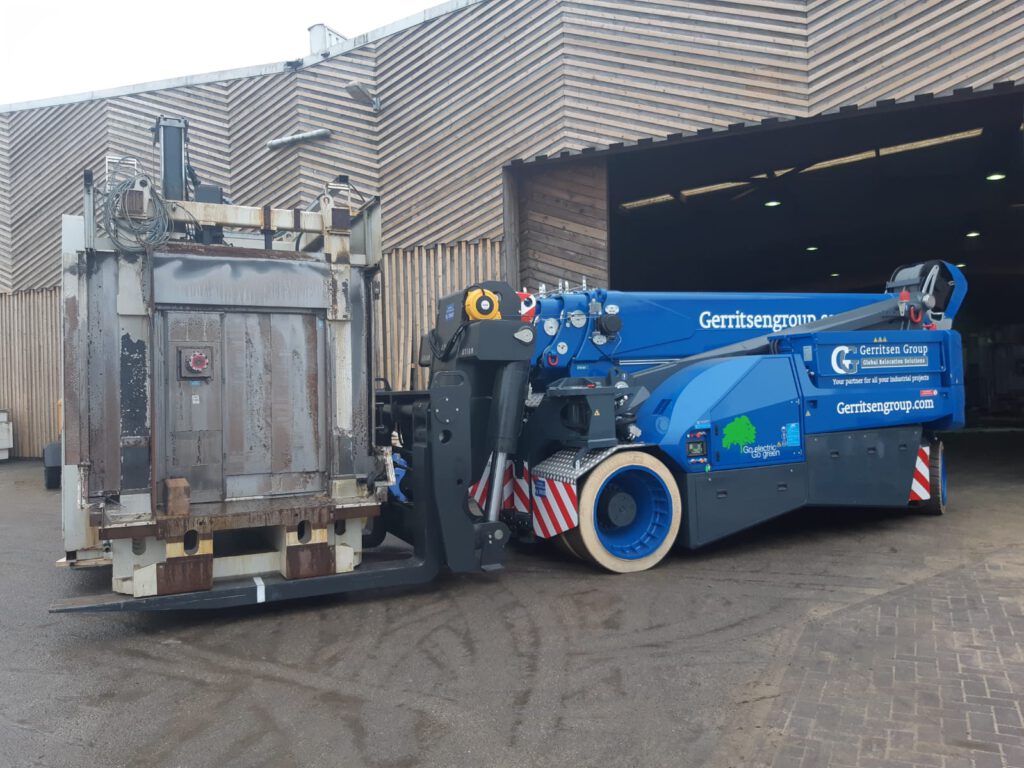 The Hoist operates with an innovative extendable counterweight frame, this is designed to provide stability when operating at full capacity. Despite this extendable feature, it still allows manoeuvring in tight spaces making this ideal for indoor and outdoor use in industrial locations.
Additional options we can offer with our Hoist are: 
Want to know more about the hoist and technical information? Then take a look at the folder!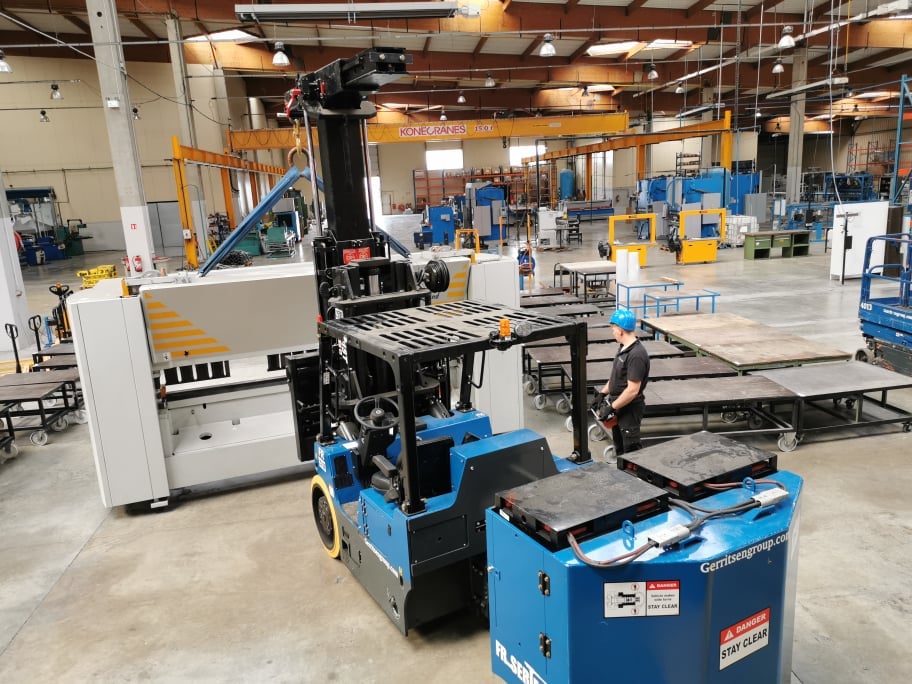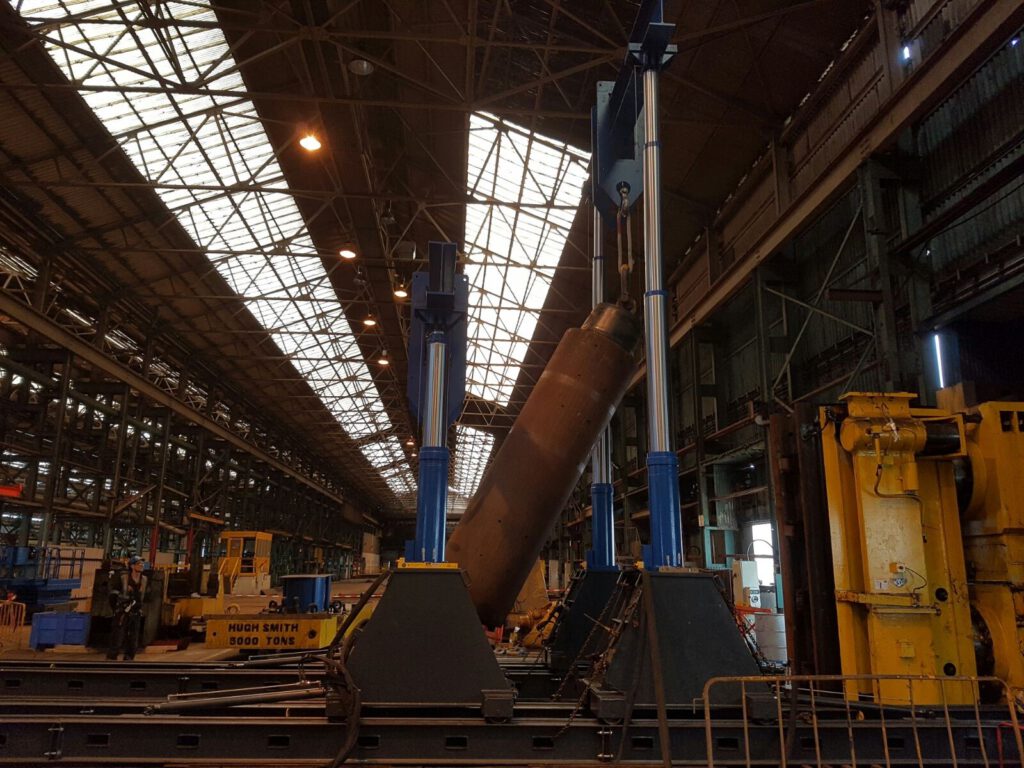 Our lift systems are also known as hydraulic gantry systems. This system is easy to use and is ideal for lifting a machine (section) up.
In the event of a hose burst, the load is retained by check valves, minimising the risk of cargo falling.